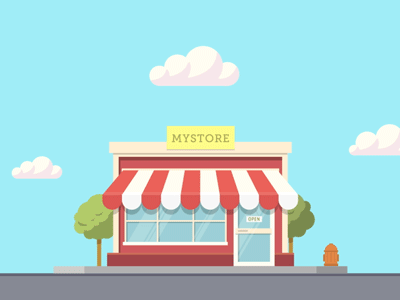 I love small local businesses with a soul and a relatable story. Businesses where you can talk with the owner and hear his/her passion in every sentence. Businesses for which you go to your favorite social network and click "Like", "Follow", hoping that it would make a difference.
For our last child, my wife and I decided to have a homebirth experience. Only once my new baby arrived, I have discovered my talented and experienced midwife's website, Sarahn Henderson. I wanted to make a website for her because I really wanted to assist her in connecting with much more people. She responded, to my stupefaction, that she already had a website, several presentation videos, and documentation. There are a lot of businesses like hers that are very community oriented, ran by talented individuals that don't get the attention that they deserve.
Time for a change! I want to assist amazing small business users to sell more and connect with new interested prospects using the power of the internet.
Most small entrepreneurs will spend most of their marketing budget on their website. They will often assume that it is enough to bring new visitors and paying-customers. It doesn't work this way.
Picture this:
You plan to open a restaurant with the best chefs in the world, the best meat and freshest vegetables. It has the best ambiance, look and feel, would be a true 10 out of 10 on Yelp. However, there is no ongoing budget for marketing, no communication in specialized magazines, and no roads to get to the restaurant. Having the best restaurant would not really help at this point if nobody knows about it.
There are 1,280,908,400 websites in the world right now as I write this post. How do you get out of the ambient noise?
Here I give 3 tips for you to start marketing like a big company. You can start applying these tactics with a budget of 200$ per month, test the waters and scale up when you are comfortable and when your ROI prove me right.
 Retargeting
I am a fan of retargeting for a lot of reasons, the main one is that it is cheap to target people that visited specific pages of your website, such as the 'contact' page, and try to get them to re-engage with you.
The way it works is that you put a line of code on your website's header that will identify your visitors (Read my post about marketing cookies)
– Retarget with your awesome video
if you have a great video but nobody knows it exists, you need to communicate it to the world your identified target. Use the power of Facebook and Youtube to communicate your video, put their cookie on your website and it will show your video in the form of a sponsored post, or a paid video ad in youtube.
– Retarget with display ads
Have display ads ready to fire when people leave your website after a qualifying visit (Set up Google Analytics Goals)

Location paid ads
Identify your target market:
– Our midwife is located in Atlanta, and works with families that can conceive babies, mostly between 25 and 40, with a roughly median income that goes from $50K to $90K a year and tend to have a healthier lifestyle.
– Rosies Cafe is an amazing coffee style breakfast restaurant just by my house that targets people under 5 miles radius who want to have a great breakfast with a city barista experience.
– My plumber lives in my neighborhood and targets home-owners and businesses within a 3 miles radius.
These businesses are all different and are designed for specific audiences. Yes they welcome everybody's business, however, they have to identify their ideal target and advertise to specific locations, demographics and firmographics on Facebook and Google Ads.
In the case of Rosie's Cafe, they could offer a special discount during down times (ex: Lunch special on Wednesday from 11am to 3pm). For my midwife, I would recommend to select about 1 month after the baby making seasons, and communicate on her website assets (videos, white books, …). For my plumber, he should have an ad running during night and weekends on Google Adwords that would target his location with a discount for first-time customers.
Leverage social platforms
Social platforms are great but one big challenge is to identify how to differenciate between professional and private posts. The fact that you've hurt your leg playing basketball with better, younger, and faster players might not help your small business. However communicating specific information that can help your prospects in what they are going  will be helpful for them. Sharing good, professional assets (links, videos, studies…) will create trust and expertise (Read the reasons for sharing).
Use the social network that your target is using. Don't use Snapchat to target high level marketing executives (unless they are working at SNAP).
In the case of social networks, it is good to auto post or schedule postings. There are several websites that allow you one or two-ways of posting from and to Facebook, Linkedin, Instagram, Google+. This way you can get some rest instead of trying to post individually to all social platforms.
There are other ideas such as events, classes, DIY groups to increase your follower count. The website Meetup is perfect for that.
Now, it is time to get out of your shell and show the world the amazing business you are running.
To finish this post on a high note, here is another small business that the world should know. If you come meet me at work in downtown Atlanta, we need to go to this Mediterranean restaurant: Aviva.

The service is amazing, I will write a post just about them one day, will probably try to make food poetry.
If you get a chance, definitely try their Falafels!